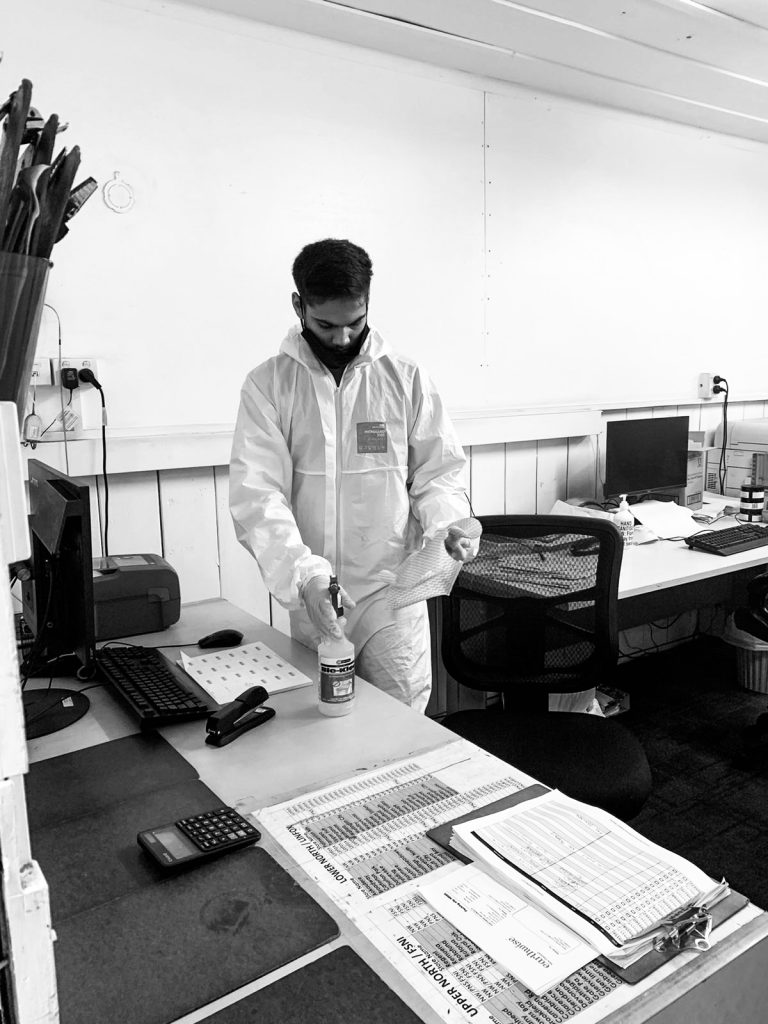 With the global outbreak of the coronavirus (covid-19) affecting thousands of people worldwide and now in our home country New Zealand, it is imperative that we, RAMS Cleaning Services help ensure that the health and safety of our customers and clients are protected at all costs.
WHAT IS COVID-19?
COVID-19 is the disease caused by a novel coronavirus named SARS-CoV-2 or 2019-nCoV. SARS-CoV-2 originated in Wuhan, the capital of China's Hubei Province, and has now spread to more than 100 countries. SARS-CoV-2 is a kind of coronavirus, the same family of viruses that caused Middle East Respiratory Syndrome (MERS-CoV) and Severe Acute Respiratory Syndrome (SARS-CoV).
The first signs of COVID-19 include a cough, a fever of least 38°C, and shortness of breath. These symptoms don't automatically mean that you have COVID-19. However, shortness of breath can be indicative of pneumonia, a symptom of COVID-19, and this requires immediate medical attention.
Individuals who have the above-mentioned symptoms and have recently been overseas or have been exposed to a person confirmed COVID-19-positive must get in touch with their doctor as soon as possible. You may also call Healthline for free at 0800 358 5453.
HOW DOES COVID-19 SPREAD?
COVID-19 spreads like the flu: through droplets released by persons infected with COVID-19 when they cough, talk, or sneeze. These droplets can travel a short distance and then settle on surfaces like countertops, doorknobs, or handrails; the droplets may also land directly onto another person. Should these viral droplets make their way into your mouth, nose, or eyes, you may get infected with COVID-19.
What's important to remember is that SARS-CoV-2 is surrounded by a halo or crown made up of proteins. This halo acts as a shield, but it's also easily destroyed by soap. As such, good hygiene practices such as proper and regular hand-washing can help quickly curb the spread of infection. If soap and water aren't immediately available, you may use 70% alcohol-based sanitisers and then wash your hands as soon as you are able.
WHAT IS RAMS CLEANING SERVICES DOING TO PROTECT ITS CUSTOMERS AND STAFF AGAINST COVID-19?
RAMS Cleaning Services is following directions from the New Zealand Government and the Ministry of Health regarding the Coronavirus situation.
Currently, we have paused our cleaning, property maintenance, and facility services for our non-essential businesses and domestic households that do not currently require them.
Our head office staff are already working from home. All lines of communication remain open throughout this period.
WILL SERVICES CONTINUE FOR ESSENTIAL BUSINESSES THAT STILL REQUIRE CLEANING?
Clients under the category of essential services have requested our company to continue with their regular cleaning and sanitising after the government specified that "any entity supplying services to an essential workplace that are required for the safe operation of that workplace (e.g., cleaning, security services)" are exempt from the lockdown.
Cleaners handling these essential sites have been instructed to continue based on the client's cleaning requirements. Rest assured that we have repeatedly emphasised that they should clean, disinfect, and sanitise according to their training to avoid cross-contamination and to keep themselves safe.
HOW ARE YOU CLEANING ESSENTIAL BUSINESS AND BUILDING SPACES?
In light of the fluid situation regarding COVID-19, we remain vigilant, and we're still up-to-date with the most recent cleaning, safety, and infection prevention protocols recommended by global and industry experts.
We have been sourcing and implementing EPA-approved chemicals, products, and equipment for use against this virus even before the lockdown, and we have distributed these to our staff who will be working in offices and buildings of essential service providers.
Cleaning teams have been advised on correct Personal Protective Equipment to ensure their safety while cleaning.
Correct cleaning, disinfecting, and sanitising procedures and chemical use have been reiterated as have practices to avoid cross-contamination.